The search for the new 7 wonders of nature is on. This is a project of the New7wonders foundation . The Foundation was established in 2001 by the Swiss-born Canadian filmmaker, author and adventurer Bernard Weber to contribute to the protection of the world's human-built and natural heritage and to foster respect for the cultural diversity on our planet.
Filipinos should be proud , our own
Tubbutaha Reef
is part of the top 10 based on the live ranking .
Puerto Princesa Subterranean River National Park
also made a great leap today from number 78 to number 65 .
So what are you waiting for , Filipinos unite and show our support to our entry by voting . Let your votes be counted , VOTE NOW.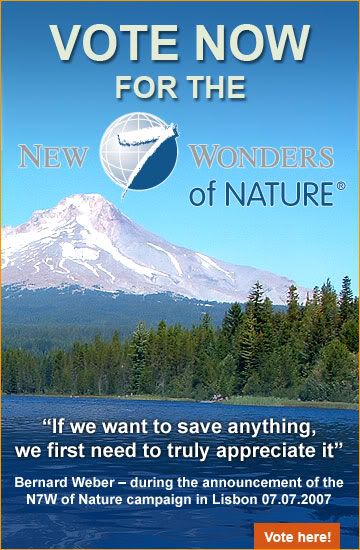 Source of Information :
Blog Ni Islaw